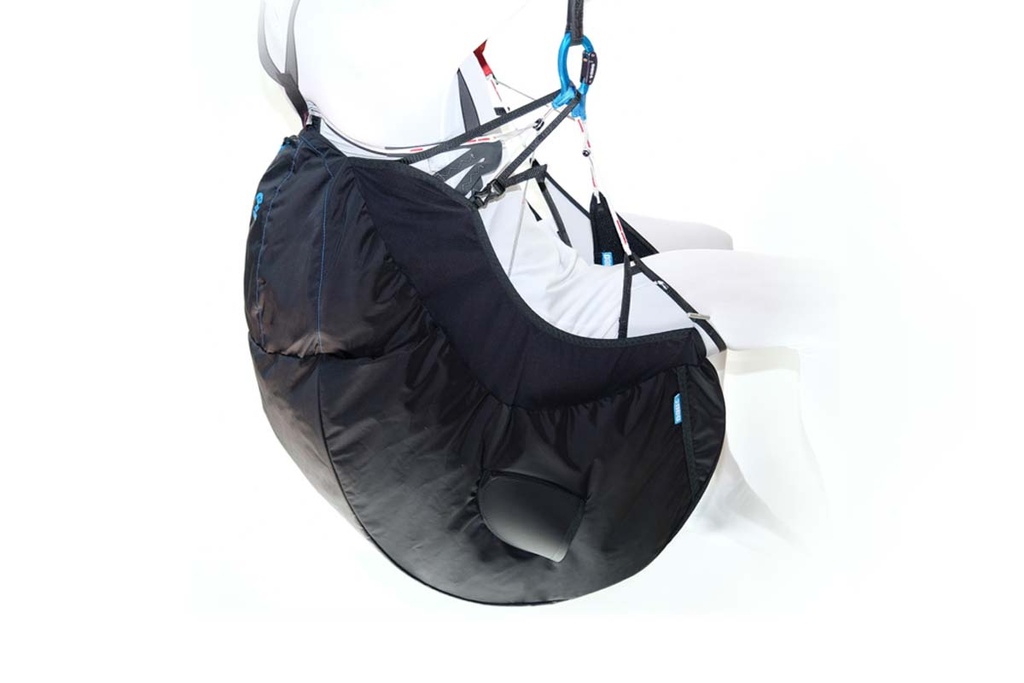 REMOVABLE AIRBAG
FOR STRING HARNESS
Lightweight airbag back and underbody protection for your harness NEO  String.
This removable airbag is easily adapted to the 3 generations of NEO String and NEO String Pack with rear velcro, two toggles and side clips.
It has a zipped storage pocket where you can put your rucksack before taking off. Its inflation system is efficient thanks to 2 side scoops, it is certified EN/LTF where it has achieved the remarkable result of shock absorption at 24 g.
This removable airbag is also CE certified, the European standard for PPE.
TECHNICAL DATA
Technical description of teh product
CONCEPT
Back and subcutaneous protection Airbag adaptable to the range of NEO String
MAIN MATERIALS
Polyurethane coated Ripstop Polyamide, Ripstop stretch, YKK zipper, European origin
 
DESIGNED AND MANUFACTURED IN FRANCE
NEO harnesses, wings, bags and accessories are entirely made in France in our workshop on the shores of Lake Annecy. This choice of local production, as part of a participatory approach, allows us to offer top-of-the-range products.