WILD FREERIDE
THE ULTIMATE FREERIDE WING
The X-Lite is an original concept: a speedriding wing dedicated to wild ski-touring sessions and mountain adventures.

Developed from the X-Ride freeride wing, the X-Lite is an ultra-light and ultra-compact version that will easily find its own space inside your backpack.
The X-Lite weighs 1.35 kg in size #8; up to 1.65 kg in size #10. Great care has been taken with materials and construction methods to keep the weight down while remaining strong. The lightness is also reflected in the handling and rideability of the X-Lite.
If wild tracks are the way you ride, the X-lite is your toy!
Risers

2 riser options:

- 3 riser system with 8 cm trimmers 
- 2 riser system + S.A.S* with 4 cm + trimmers with 4 cm
Trimmers

Trimmers are located on the back of the riser, and are adjustable in flight.

Fabric
We use the "Skytex #27" from Porcher Sport, manufactured less than 2 hours drive from our workshop. We are the first to use this fabric on mini-wings.

Plastic reinforcements 
Plastic reinforcement for improved durability. They replace the Mylar which creases too easily. This reinforcement is an ideal thickness and hardness for the practice of speedriding.
S.A.S
The NEO Steep Active System, allows direct pilot input for steep dives and calculated arc recoveries. It allows the pilot to manoeuvre on steep terrain, and to fly straighter freeride lines. The S.A.S is super efficient but more demanding; it is needed to anticipate the shape of the slope in advance.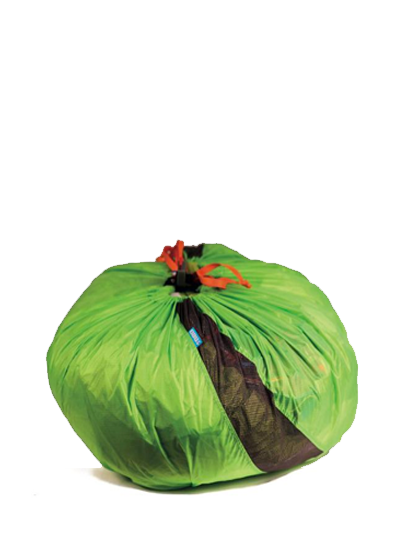 NEO Speed Pack
CONCEPT
WING for hike/freeride, able to go to the steepest slopes, easy to slow down, very precise in ski and flight phases.

WEIGHT
1,35 kg – 1,5 kg – 1,65 kg
GEOMETRY
4 upper-line layout gathered in 2,5 main lines, internal structure with diagonal and tension bands, leading edge with plastic rods.
CERTIFICATION
6G Load test
MAIN MATERIALS
Skytex 27 g, Cousin ultimate Dyneema, Lyros tubulaire Dyneema 6 mm. Origin Europe
OPTION
 SAS system, range of NEO lite bags
---
TECHNICAL DATA
Sizes




Area (flat) (m2)






A.R (flat) 






Cells
  


 

Glider weight (kg)
  


 

Load test
  


 
---
PRACTICE STYLE

Sizes




Practice style






Required experience / Pilot weight



#8

 

Hike freeride






Light expert




#10

 

Hike freeride

 

Very experienced, heavy expert




---
DOWNLOADS
Technical documents
 
DESIGNED AND MANUFACTURED IN FRANCE
NEO harnesses, wings, bags and accessories are entirely made in France in our workshop on the shores of Lake Annecy. This choice of local production, as part of a participatory approach, allows us to offer top-of-the-range products.