Automatic carabiner AUSTRIALPIN Stratus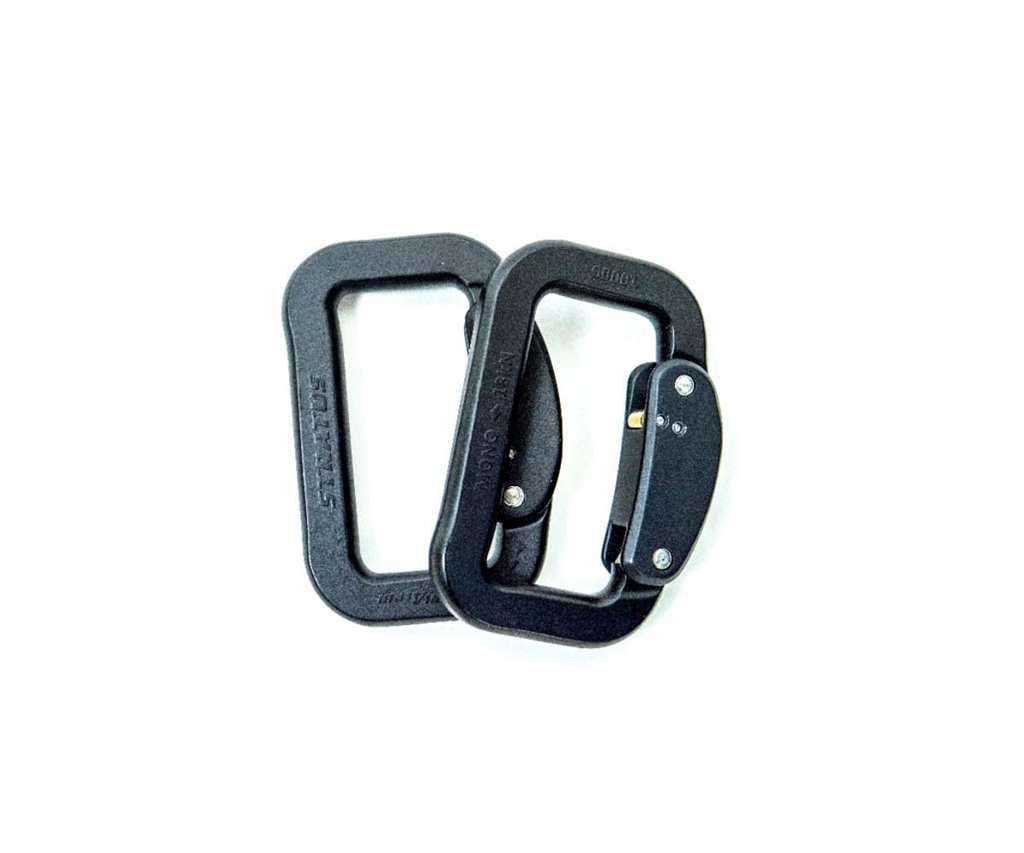 Automatic carabiner AUSTRIALPIN Stratus
---
LIGHTWEIGHT SQUARE CARABINER
WITH AUTOLOCK LOCK

Developed for paragliding by AUSTRIALPIN, this automatic carabiner with an exclusive Autolock system to limit aluminium fatigue is designed for harnesses built with 20-30 mm webbing and the same size risers.
TECHNICAL DATA

Technical description of the product
CONCEPT
Symmetrical carabiner that fits perfectly with a 20-30 mm single point harness for 20-30 mm risers.
In-line support for 30 mm webbings. Rectangular geometry prevents link rotation. Forged on an 8mm aluminium cylindrical base. Large opening to facilitate the passage of risers. Autolock system limits aluminium fatigue.
Breaking load: 18 kN
To be replaced every 5 years
MANUFACTURING
AUSTRIALPIN Austria
---
DOWNLOAD
Technical documents