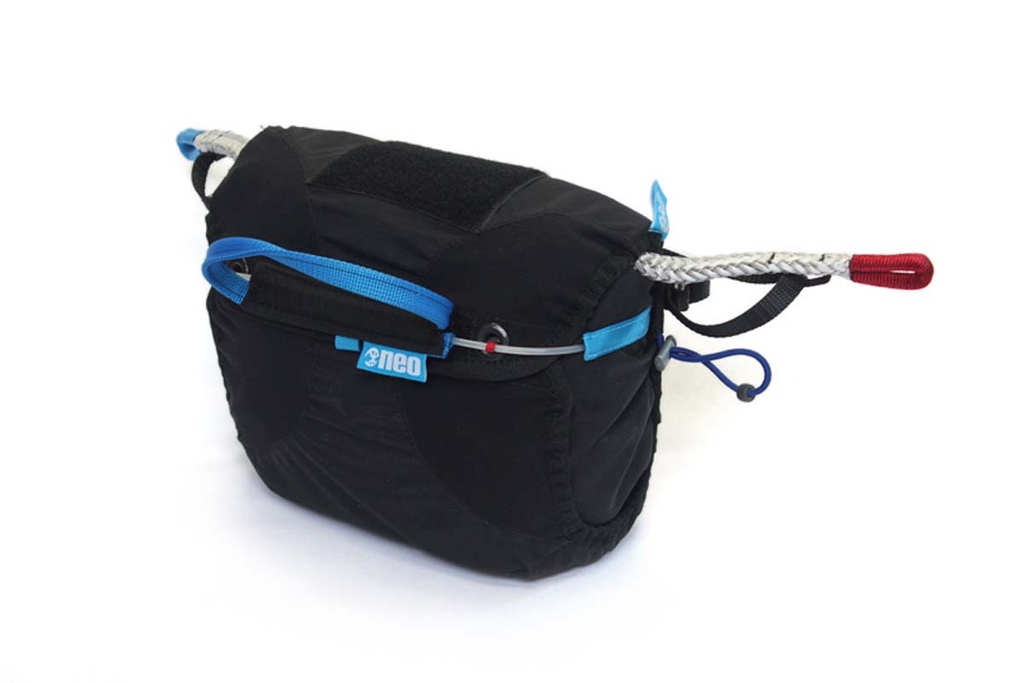 SIMPLE ET EFFICACE
   CONTAINER SECOURS VENTRAL
Le container secours ventral pour parachute de secours ne doit pas être intrusif et doit être facile à installer et sûr à utiliser. 
C'est une affirmation qui semble évidente, mais qui est loin de faire l'unanimité auprès de tous les produits du marché.
So we decided to design our own for our personal use.
POLYVALENCE
Pour s'adapter à la large gamme de parachutes de secours du marché, nous avons travaillé les panneaux de tissu. Ils ont été façonnés, pincés et assemblés pour s'adapter à la forme exacte de votre parachute de secours plié. Le tissu a été sélectionné pour offrir un rapport poids/durabilité très performant.
3 sizes are available :
- M pour le GIN Yeti #27, le Pepper cross 90 ou le UL Yeti M + L par exemple.
- L for GIN Yeti #35 and #40 parachutes or Pepper cross 110 and 135.

- Tube, the universal version, for all types of light parachutes.

ITS STRENGHTS
- La poignée de secours est très facile à voir et à attraper. La force nécessaire pour l'extraction du secours est conforme à la norme EN.
- La position des points d'attache du container à la sellette l'empêche de gêner le pilote lors du décollage et en vol. Elle permet également à la poignée d'être plus visible. La plateforme pour lire vos instruments de vol est efficace lorsqu'elle est installée sur le velcro du rabat supérieur du secours.
- Le système "un point d'attache" est simple : avant le décollage, vous connectez le container à la sellette avec un point d'attache unique sur chaque mousqueton principal. Pas besoin d'attacher les élévateurs et après le container, aucun risque d'en oublier un.
- La taille de la ventrale peut être ajustée avec précision en vol.
- Le container NEO s'adapte aux sellettes NEO, et d'autres marques. 
- Comme tous les produits NEO, le poids superflu ou les caractéristiques de conception ne sont pas inclus. Le container est durable et pèse un peu plus de 130 grammes.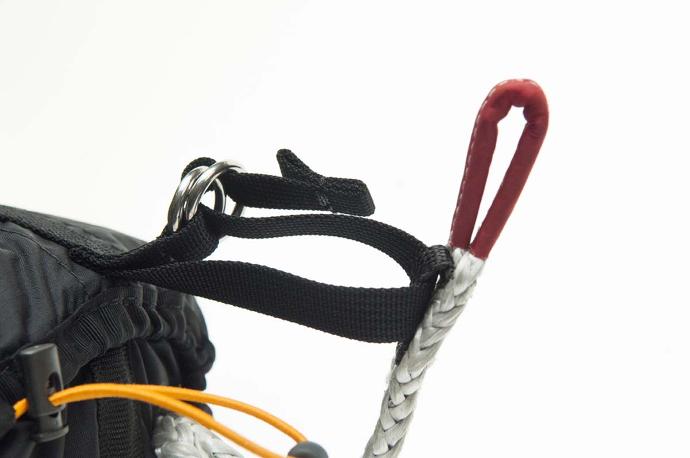 TECHNICAL DATA
Technical description of the product
CONCEPT
Container de parachute de secours à 4 volets pour le parapente et le speedflying

WEIGHT
M/L: 130 g (sans drisses secours) Tube: 170 g (sans drisses secours)

VOLUME
4.0 L / 5.3 L / 7.7 L
OPTION
Drisses secours séparées 125 cm 
MAIN MATERIALS
Ripstop PE, Anti-UV stretch 95 % PA and 5 % EA, origin Europe

SIZE CHART
Trouvez la taille idéale pour votre contAINEr en fonction du modèle de votre parachute de secours :
 
LA FINITION ET FABRICATION FRANÇAISE
Sellettes, voiles, sacs et accessoires NEO sont entièrement fabriqués en France dans notre atelier au bord du lac d'Annecy. Ce choix de production locale, dans le cadre d'une démarche participative, nous permet de proposer des produits haut de gamme.