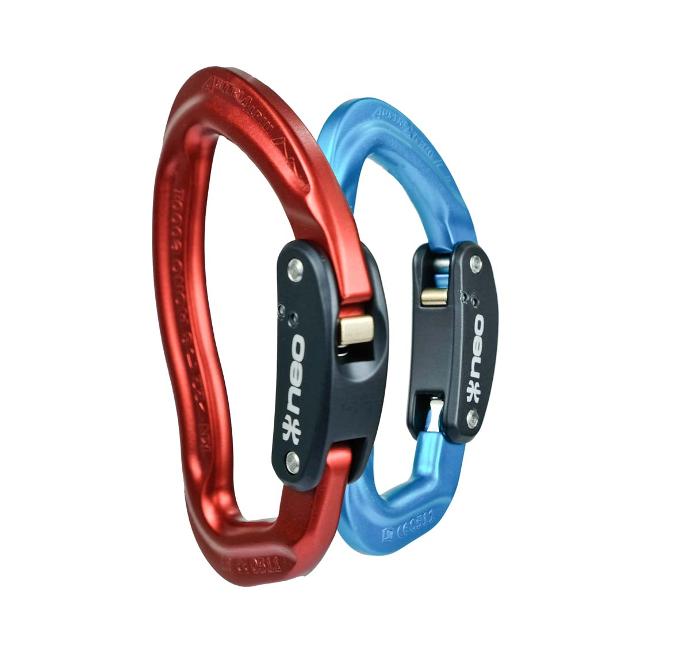 NEO
AUSTRIALPIN
ROCKET
BREAKING STRENGH: 22 kN
CERTIFICATION: EN362
CONCEPT: automatic autolock
COLOR: red or blue
SIZE: one size
WEIGHT: 64 g
MATERIAL: aluminium
LIFETIME: replace every 5 years or 500 flight hours
MANUFACTURING: AustriAlpin Austria
THE SAFEST AUTOMATIC CARABINER IN THE WORLD

Developed in collaboration with AustriAlpin, the NEO AUSTRIALPIN ROCKET automatic aluminium carabiner has been designed to meet the specific safety requirements of paragliding, making it the safest automatic carabiner on the market, certified to EN362. This standard requires the carabiner to be able to withstand a load of 1,500 daN when the finger is open and 2,000 daN when the finger is closed. They must be self-closing with automatic or manual locking, and must be capable of being released only by at least two deliberate and consecutive manual actions:

- Automatic lock
- Self-locking
- 2 load directions.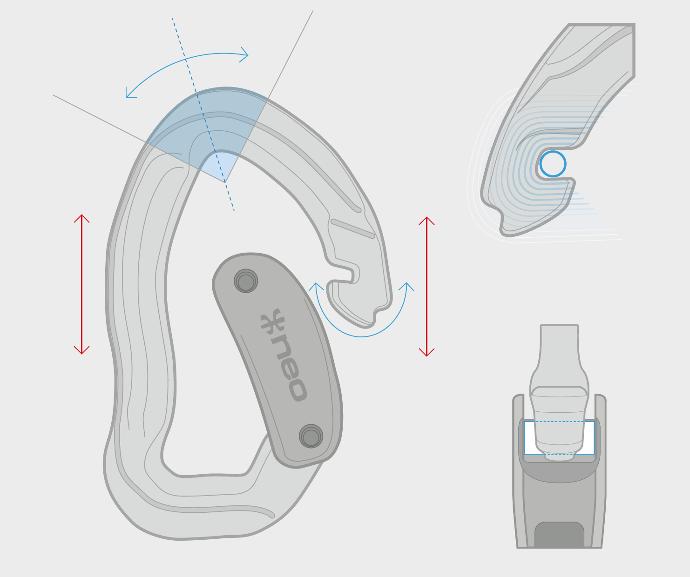 1. FATIGUE PHENOMENON


There have been several failures of automatic carabiners in flight of various brands.
These sudden failures are due to the aluminium fatigue phenomenon on the "climbing" type
carabiners very commonly used in paragliding. Since 2014, at NEO, we have detected this
problem during a study we had carried out by the University of Savoie. The constraints of use
are not the same in paragliding and climbing: in paragliding the tension is permanent and
variable (loads and discharges).
In view of the results, we have developed a specific carabiner for paragliding with the Austrian
brand AustriAlpin, which has greatly reduced the phenomenon of fatigue with its autolock
system: a stainless steel bar inside the self-closing finger fits perfectly and without play into
the body of the carabiner. This exclusive and patented AustriAlpin system reduces micromovements
and thus micro-cracks.
In addition, the Rocket's original aluminium cross-sectionis 10 mm, not 8 mm.
The risk of breakage is reduced.
2. WORKING AREA


We have observed during breakage tests that a carabiner not
working in its preferred working axis can lose 70% of its strength.
As canopies and harnesses become lighter, manufacturers areusing more efficient materials to reduce the size of riser andharness straps. The square or rectangular automatic carabinersno longer meet the requirements of these developments.
We have therefore used an asymmetrical shape that adapts perfectly to all types of harness geometry and riser sizes. This asymmetry keeps the carabiner's stress axis on the axis that has the best resistance.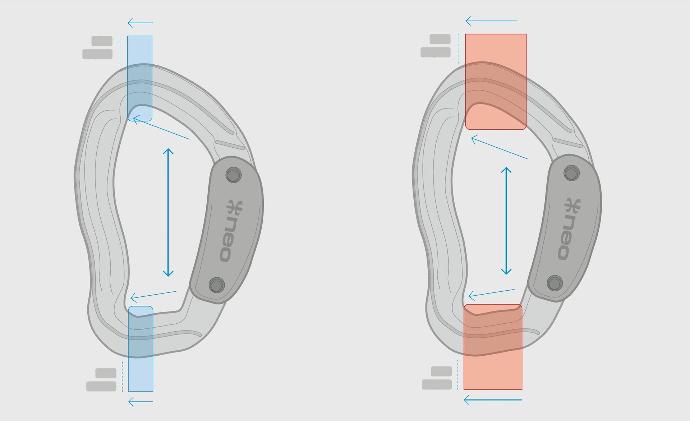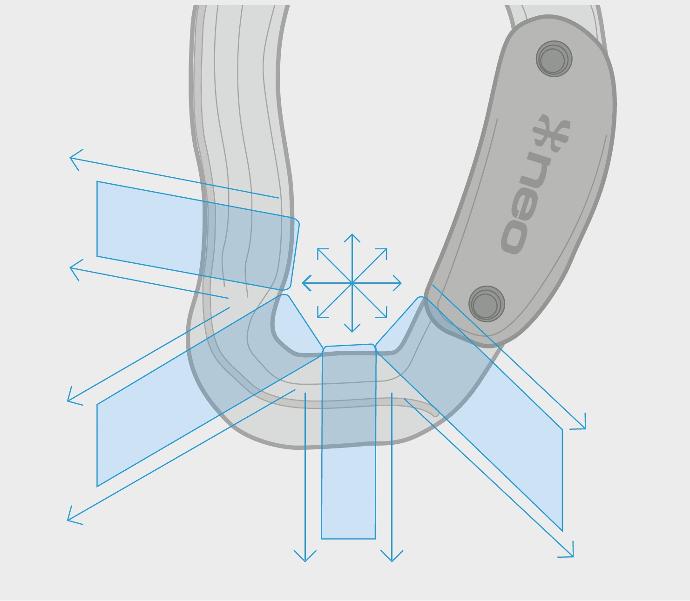 3. MULTIPLE HOOKS


Carabiners are increasingly used in paragliding because of the many different attachmentsthat are added to the main attachment points. We have developed the Rocket to increase thenumber of attachment possibilities and to secure them:
- By enlarging the lower part of the carabiner, allowing different harness straps, cockpit straps,rappels and rescue bridles to be attached ...
- Less strain on the closing finger

- Increasing the strength of the closing finger (AustriAlpin autolock system)

- By increasing the strength in both axes (22 kN / 15 kN), securing the opening of the rescueat the main attachment points