DISCOVER THE WORLD OF SPEEDRIDING
IN A BIG AND PEACEFUL WAY
NEO offers a simpler, less specific and more affordable wing for beginners, while being more usable for regular pilots.
The wing will naturally follow your progress, without requiring you to pay close attention. This makes it easier to fly. The design keeps you in contact with the snow. This will make your practice more efficient.

The aim of the S-Ride version 1.0 was to deliver simplicity and comfort to beginner speedriders, from an introduction to the speedriding universe up to the discovery of freeriding. Schools, and all levels of speed riders, agree that the first version of the S-Ride was a success.NEO is excited to offer the next generation in the S-Ride series. It is a wing with easy and forgiving handling that is accessible to beginners, while remaining efficient and fun for experienced riders. The wing naturally follows your progression, without being demanding. The handling can be described in one word: intuitive.
Pendular movements has been softened, requiring less piloting presence. You are  focused on your line instead of on the handling of the glider. The wing becomes a support for the ride and not a machine to be moved around, for more fun... On all axes the wing is even more docile and less active.
The S-Ride 2.0 is lighter and more compact for easier handling on the ground.
The larger sizes (#13, #14, #16) are aimed at beginners or larger riders. The smaller sizes (#10 and #11.5) are aimed at lighter or ultra-light weights or heavier, experienced riders who want to discover the freeride part of our activity in a sail that is easy to manage.


Risers
2-riser system with 5 cm trimmers.
Trimmers
Rear-riser trim system is adjustable in-flight, or can be blocked in the neutral position.
Fabric

We use the "Everlast" double coated fabric from Porcher Sport, manufactured less than 2 hours drive from our workshop. We are the first to use this fabric on mini-wings.
Plastic reinforcements
Plastic reinforcement for improved durability. They replace the Mylar which creases too easily. This reinforcement is an ideal thickness and hardness for the practice of speedriding.
Markers

Wing centre markers at the leading and trailing edges of the wing to facilitate preparation and handling of the wing on the ground.

Lines
Robust Cousin Ultimate suspension trimmed for performance and ease of handling.
Break handles

Ergonomic brake handle with wooden balls

Reinforcements
NEO speed wings are built with the strongest attachment points and the best reinforced wing structure on the market.
DELIVERED WITH YOUR GLIDER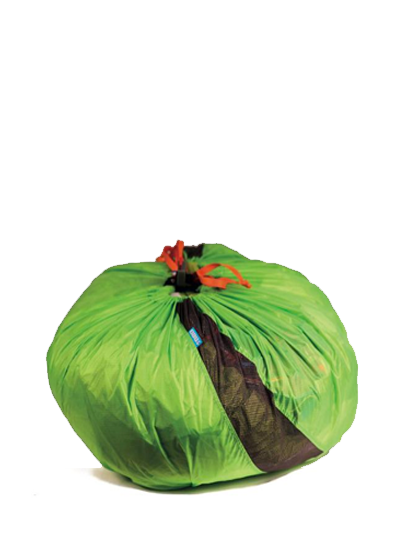 NEO Speed Pack
CONCEPT
Easy wing for beginners to experienced riders depending on the wing loading used. 
SIZES
#10 / #11.5 / #13 / #14 / #16
GEOMETRY
4 upper-line layout gathered in 2 main lines, internal structure with diagonal and tension bands, leading edge with plastic rods.
CERTIFICATION
6 G load test
OPTION
 NEO Classic bag 60L
MAIN MATERIALS
Skytex double coated 42 g, Cousin ultimate Dyneema, Technisangles 22mm, Maillons Péguet. Origin Europe.
---
TECHNICAL DATA
Sizes




Area (flat) (m2)






A.R (flat) 






Cells
  


 

Glider weight (kg)
  


 

Load test
  


 
#11,5

 

11,5

 

3.5


 

18



 

2.1



 

6 G



 
---
PRACTICE STYLE

Sizes




Practice style






Required experience / pilot weight



#10

 

Regular practice, freeride






Very light / confirmed




#11,5

 

Regular practice



 

Light beginner / advanced


 
#13

 

Beginners to regular practice


 

Beginner



#14

 

Beginners to regular practice


 

Beginner heavy < 80kg




#16

 

Beginners to regular practice + foot launch


 

Beginner heavy < 95kg



 
DESIGNED AND MANUFACTURED IN FRANCE
NEO harnesses, wings, bags and accessories are entirely made in France in our workshop on the shores of Lake Annecy. This choice of local production, as part of a participatory approach, allows us to offer top-of-the-range products.