TANDEM Rescue bridles Y 200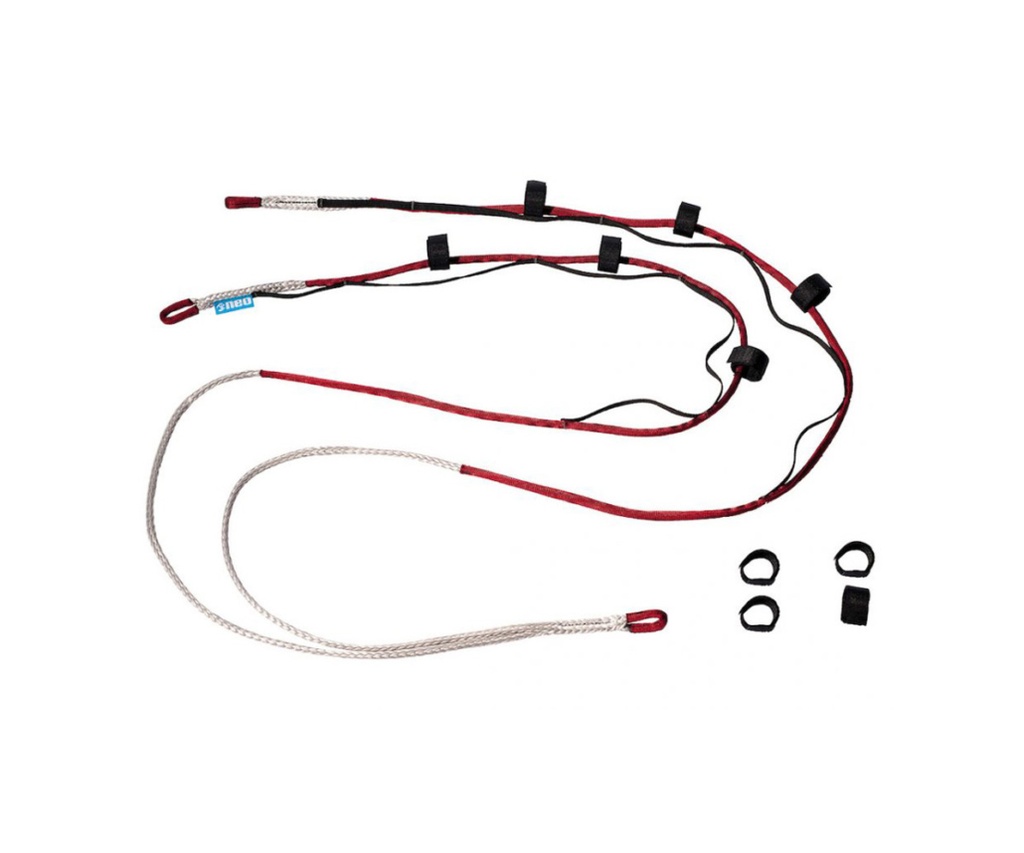 TANDEM Rescue bridles Y 200
---
ULTRA LIGHT 
MADE FOR TANDEM
The smart tandem riser system

NEO's philosophy is to create smart products without useless accessories. In this way, we want to simplify the work of professional tandem pilots.
Like all NEO products, the risers are ultralight: 125 g. They are also very clever and versatile, and fit all kinds of tandem equipment (spreaders, harnesses, rescues…).

 Removable velcro straps fix the riser easily all the way from the paraglider risers to the harness shoulder straps. They do not disturb the pilot during ground handling, inflation, or in flight.
Les parties exposées des drisses sont gainées d'une sangle tubulaTo be more durable, a tubular sleeve has been added to protect the dyneema parts where the riser is external.ire, pour les protéger du vieillissement et des abrasions.
The breaking strength is over 3 tons: the spliced Dyneema bridle is the best strength/lightness/durability ratio.

TECHNICAL DATA
Technical description of the product
CONCEPT
Ultra-light Y rescue bridle for tandem paragliders
dyneema spliced rescue risers, polyester sleeve, with velcro straps
MAIN MATERIALS
Dyneema bridle, polyester webbing from France

 
DESIGNED AND MANUFACTURED IN FRANCE
NEO harnesses, wings, bags and accessories are entirely made in France in our workshop on the shores of Lake Annecy. This choice of local production, as part of a participatory approach, allows us to offer top-of-the-range products.