A HARNESS
FOR SKIING…
AND FLYING

SPEEDRIDING HARNESS

No one had ever designed a specific geometry for a harness dedicated to speedriding: a geometry allowing the skier to express himself. NEO has done it: inspired by a mix of paragliding harness and skydiving harness, the Body 2.0 allows the rider to have a real ski position while facilitating the passage of sitting for the phases of flight or acrobatics.

TECHNICAL DATA
Technical discription of the product

CONCEPT
Leg straps with buckles, easy ski position & seat transitio
GEOMETRIE
new NEO concept, independent legstraps with ABS
WEIGHT
1,46 kg (M without carabiners, with protection)
MAIN MATERIALS
Polyamide, polyester 3D mesh, PE foam, NEO buckles, leather 
 OPTIONAL CARABINERS 
AUSTRIALPIN Stratus (58 g)
SUPPLIED ACCESSORIES
Koroyd Propack Protection (unisize), removable Flying pad.
POCKETS
2 side pockets, 1 zipped pocket, 1 large back pocket, 1 stretch pocket, 1 top pocket


 ERIC ROUSSEL
R&D TEAM
"
This harness should be ridden with the leg straps tight so that the sit/stand transition is easy and for more precise piloting. The Body 2.0 allows riders of all levels who love skiing to discover or rediscover speedriding, and to give it a new dimension. Really enter the 3rd dimension.    

"
---
The harness attachment points are located more closely to the body for a natural standing position, even when the glider lifts overhead, or when the skier leans to the side in an upright ski posture – throughout all ski movements, the harness allows the wing to be controlled independantly.
For the legs we developed truly independent leg straps which allow creativity when freeriding steep slopes without causing the wing to be sent in an opposing direction by skiing weight shift. When combined with the NEO X-Ride and S-Ride, this new harness creates a synergisic relationship between the pilot and the wing, in which the skier leads and the wing follows.The turns are more fluid and precise. The best riders can increase their creativity tenfold.
The Body 2.0 keeps the strong features of its predecessor with a geometry dedicated to speedriding. Its locking system enables the pilot to put the harness on even when one has skis on.
What is new on the second version of the Body?

- A better ergonomy and more comfort
- Independent and more precise locking and setting systems
- A bigger back pocket (25L) with multiple storage pockets (shovel, probe, carry bag, and various other storage items)
- The leg straps are to be inserted in a sheath for more comfort
- Camelbag passage on the left shoulder
- Removable flying pad for longer flights or soaring flights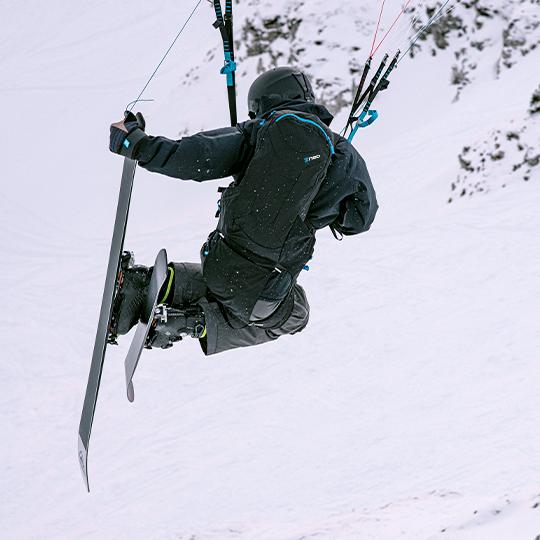 THE POSITION


The passage in sitting position is easily done by raising the knees. It can be quick to make a barrel roll and just as easy to get back to standing. Beginner pilots and riders will experience a more forgiving behaviour on take-off, with softer roll and less aggressive wing reactions, speeding their progression. Brake inputs are less intrusive and more precise.

LAKOROYD PROPACK


The body by NEO includes the latest technology in back protection: The Koroyd Propack. This extremely thin, light and breathable protection has a huge power of energy deceleration on impact.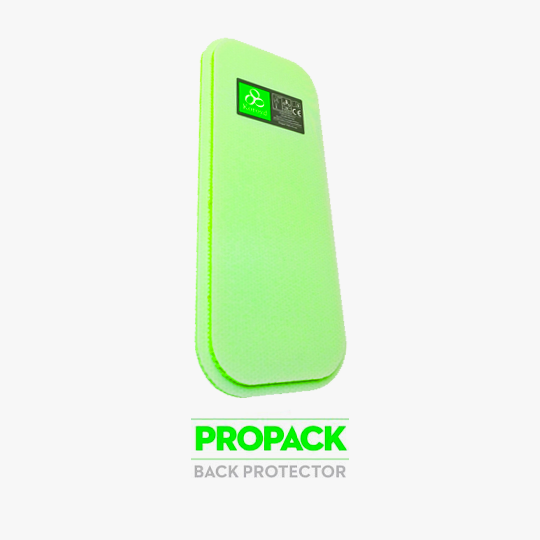 THE POCKETS


The Body 2.0 has a large back pocket to store your glider bag when you ride as well as multiple storage pockets. A lateral pocket allows you to put your fast-packing bag before taking off. An automatic clip on the shoulder strap allows you to clip the NEO Speed pack (incl. with the NEO gliders or available in option), for the skiing transition without glider.
OUR AMBASSADOR AND SPEEDRIDER TIM ALONGI
"After many years of riding with non speedriding specific harnesses, I finally feel connected to my wing, and it gives me the confidence to have extra precision."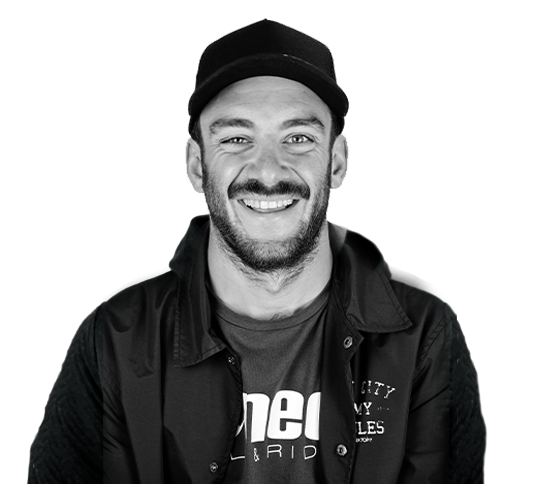 SIZE CHART
Find the right size of your Body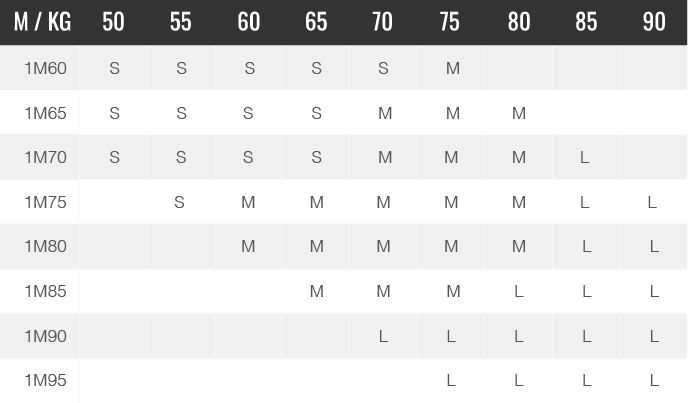 DESIGNED AND MANUFACTURED IN FRANCE
NEO harnesses, wings, bags and accessories are entirely made in France in our workshop on the shores of Lake Annecy. This choice of local production, as part of a participatory approach, allows us to offer top-of-the-range products.